Recently back from a short 3D2N getaway to Bintan with Mel and it was such a good and relaxing short break.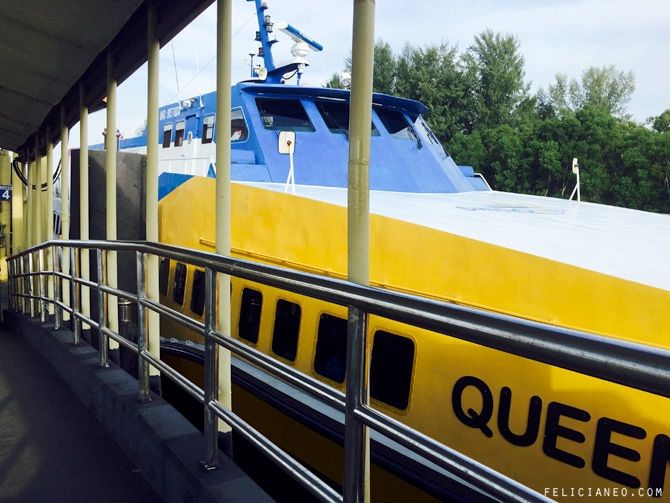 This is my second trip to Bintan and both trips I stayed at Bintan Lagoon Resort. I like staying there because of their direct ferry service (powered by Moziac Ferry Lines) which leads you right to the doorstep of the resort! Custom clearance was really fast and you don't have to waste another hour to travel to the town area.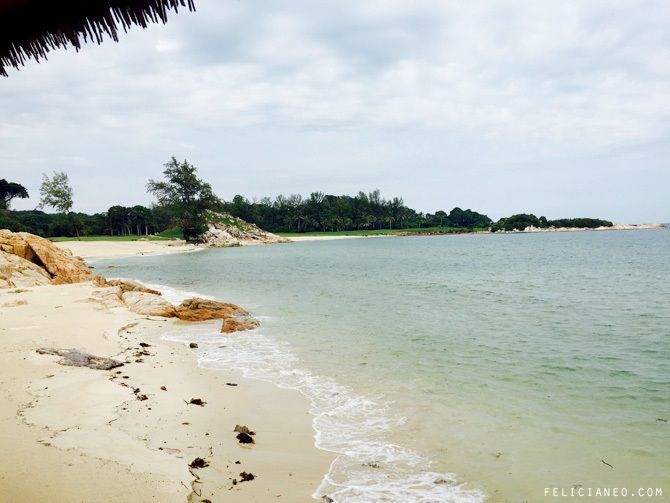 Beautiful peaceful beach that greeted us when we arrived. Sun sand and sea for the next 3 days!!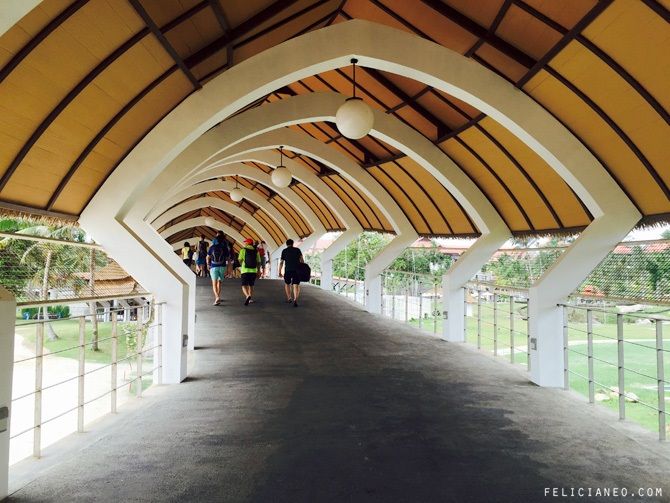 There'll be an internal shuttle bus which would pick you up from the ferry terminal and send you to the resort lobby.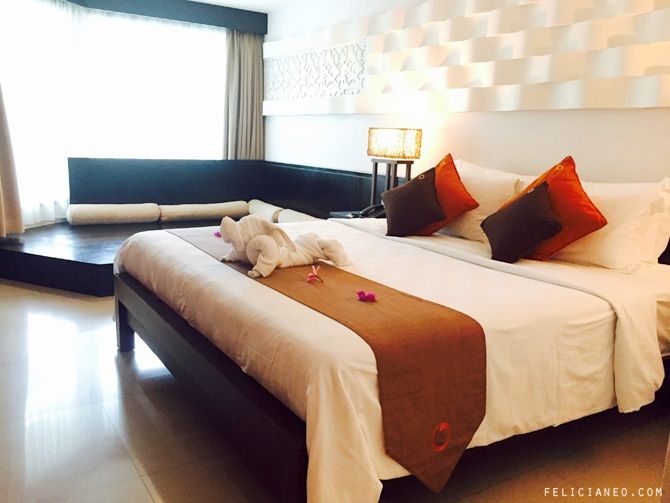 Our Deluxe Room which had a nice pool facing.
Put down our bags and we're off to tour the area!

The Sea Sport counter. There are over 30 Land and Sea Sport Activities which would leave you spoilt for choice.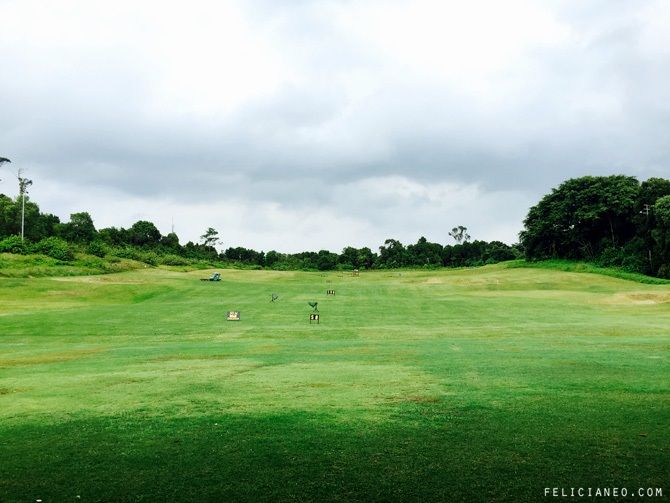 Some of my colleagues actually travel frequently here to play golf. This is the beginner's range, and they actually still have 2 other world-renowned, exceptionally designed championship 18-hole courses.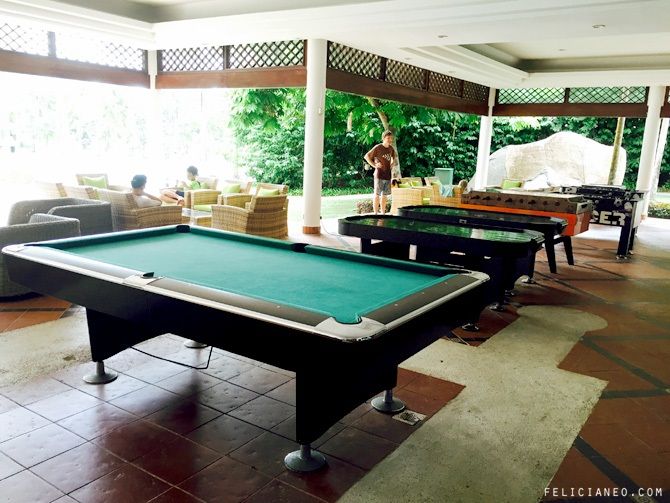 There's also pool tables & those football machines which are complimentary for guests to use if I'm not wrong.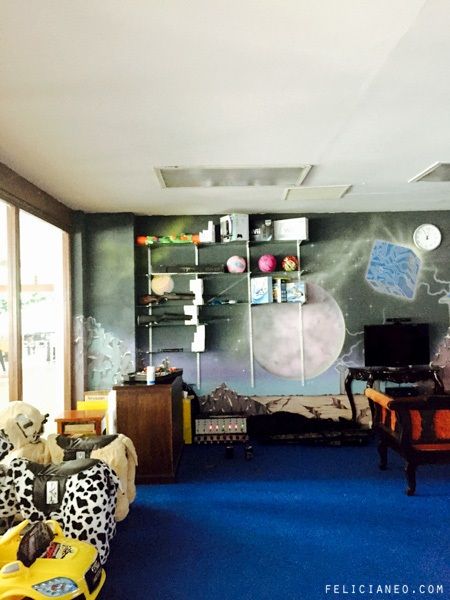 TV Consoles which are available for rent too! Great for those who come in large groups.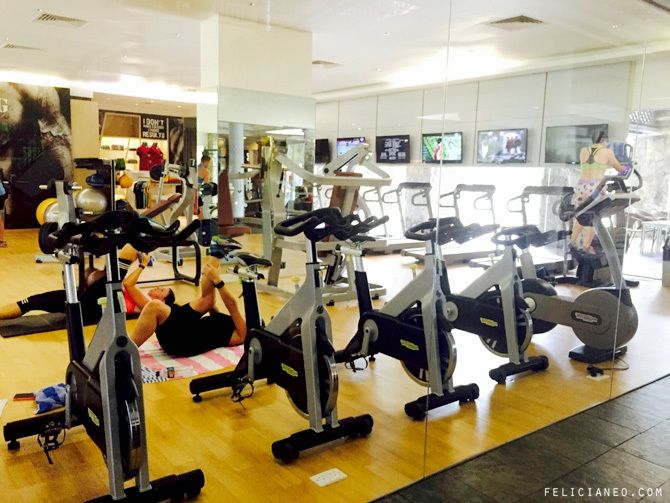 The really well equipped gym which Mel hit almost everyday.

There's also something for the kids if you're planning a short getaway with your children!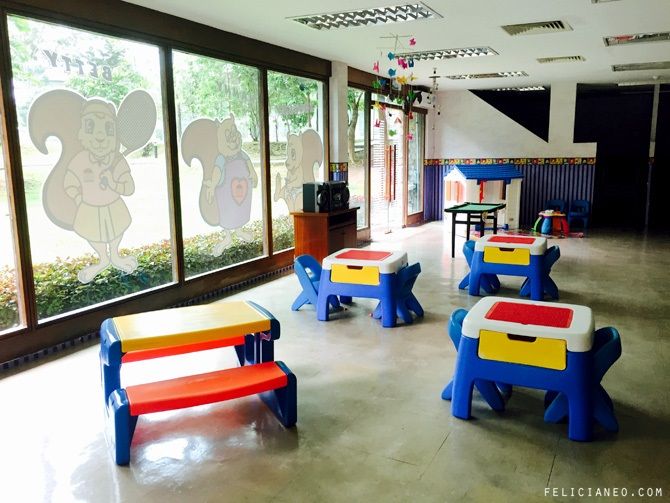 I've always wanted to go into one of these so I sneaked in shhh..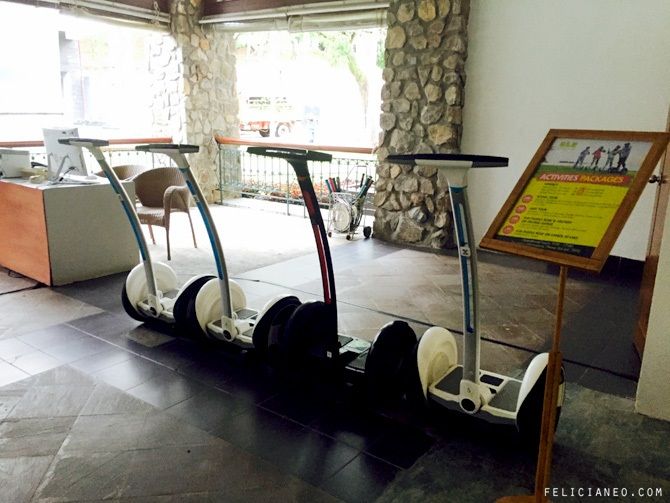 They even have this which we didn't have time to play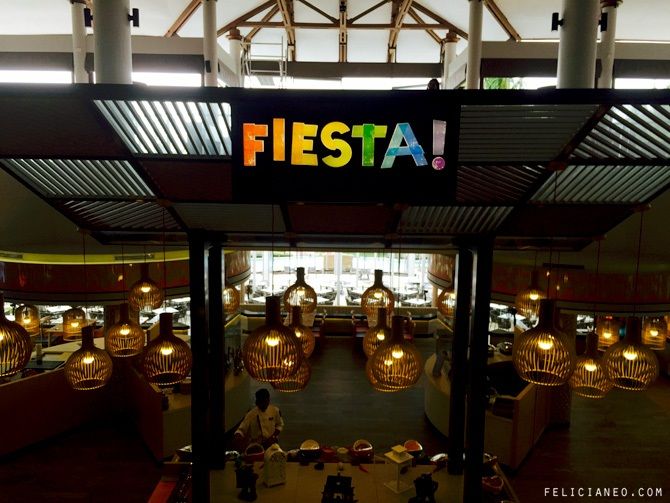 Was hungry from all the walking and we settled our lunch at the newly opened Fiesta Restaurant which serves international cuisine!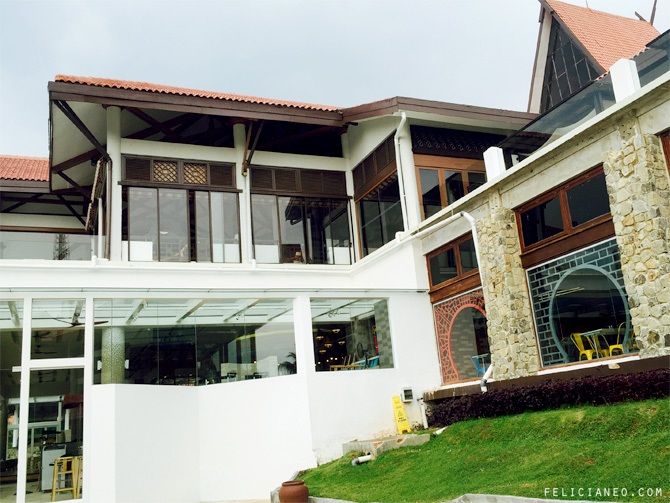 The restaurant is perched on a hill and overlooking the pool side.

Super love the white and glass structures which makes the whole place looks so bright and welcoming!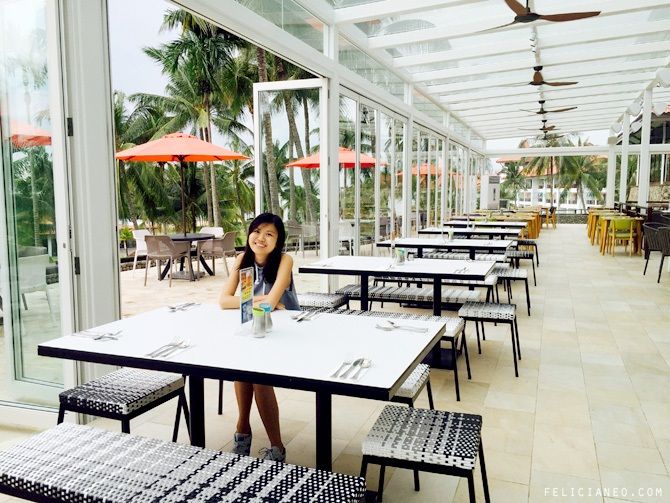 Nice lighting calls for more selfies!

And more!!

Lots of choices to choose from. Mel and I like 'Fresh Life' the most!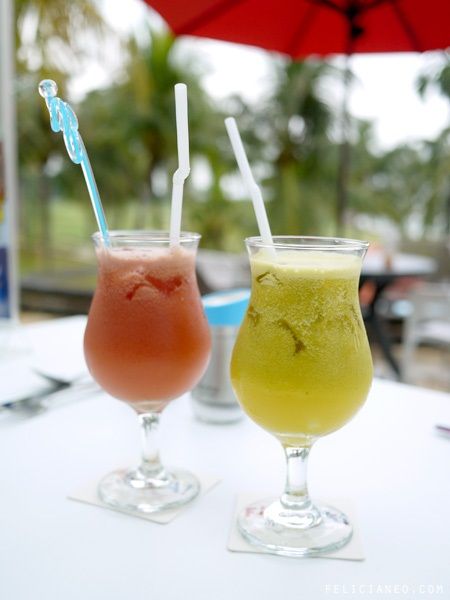 So relaxing…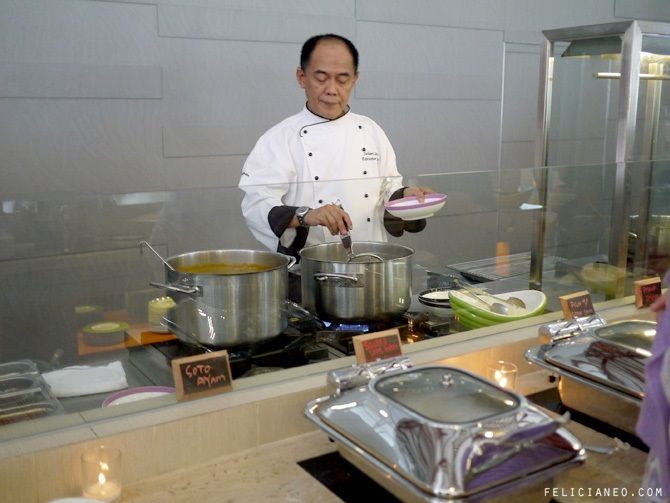 I like that there are a few counters which serve freshly prepared food!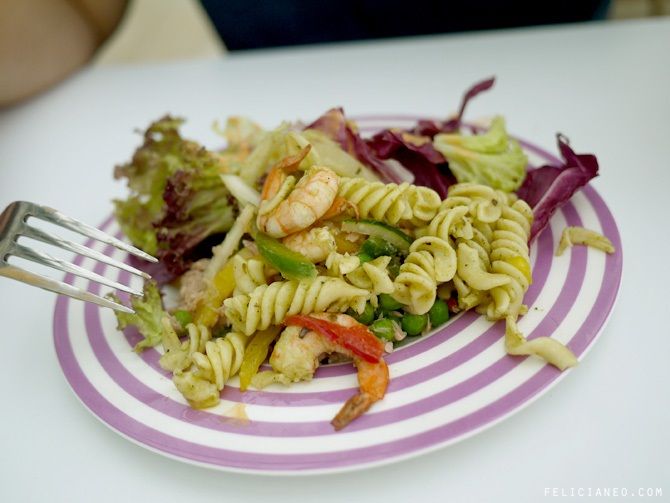 There's also a live band that sings songs of all languages, even mandarin ones!!

Rested for awhile before changing to our sea sport attire!
There's many sea sports to choose from, like canoe, jet-ski, banana boat, snorkeling and more! We decided to give jet-ski a try!
Jet-ski was so fun!!! If you're the kind that doesn't like too extreme sports but still want that bit of thrill, this is the perfect sea sport. And it was so nice being in the open sea and under the blue skies, with wind blowing in your face.
Initially I was afraid that we'd fall but it wasn't scary and pretty easy to handle. What was even scarier was when we were walking on the sand to our Jet-ski, there were like super a lot of small crabs crawling towards us which I totally freaked out and kept jumping. Made Mel piggy-back me back to the shores after we were done hahaha.

Thanks for saving me from the crabs hahaha!

Check out my poliwag top which I bought for fun in BKK! Poliwag cos we were playing sea sports!!

Went back to our resort to wash up and we're off to roam the beach again before dinner! I like how everything is so integrated and convenient at Bintan Lagoon Resort.. Save all the traveling time!

One good thing about this place is also that they have their own private beach which spans across a 1.5km distance. Even though we were there on a Saturday, it still wasn't too crowded.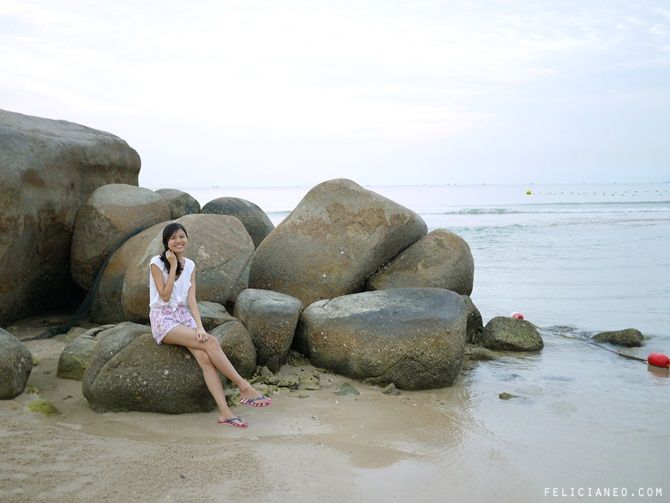 Dinner was at The Nelayan which has really nice ambiance since it's just by the beach!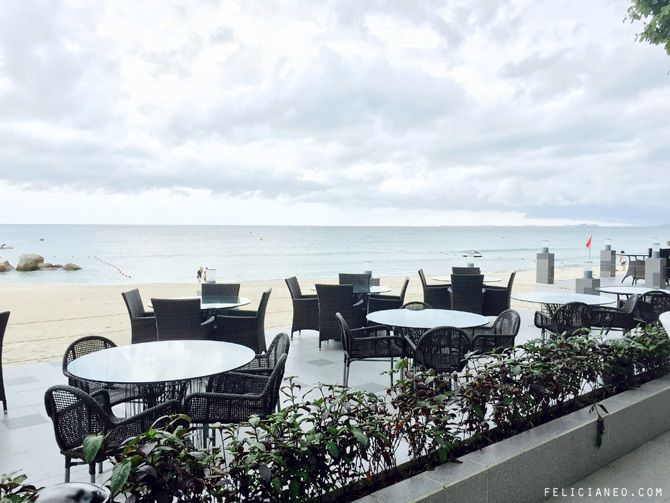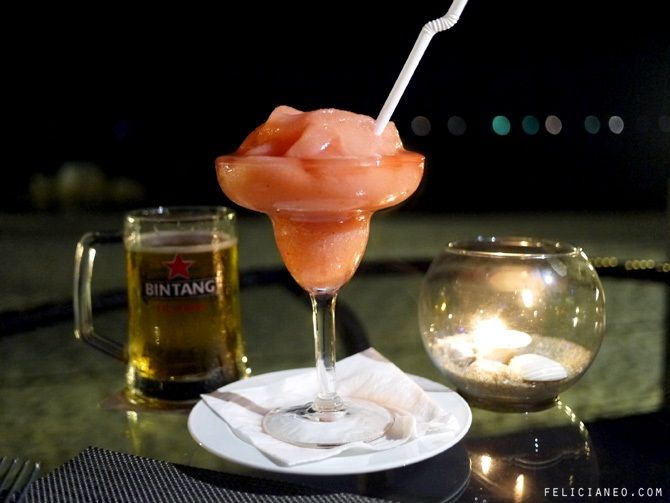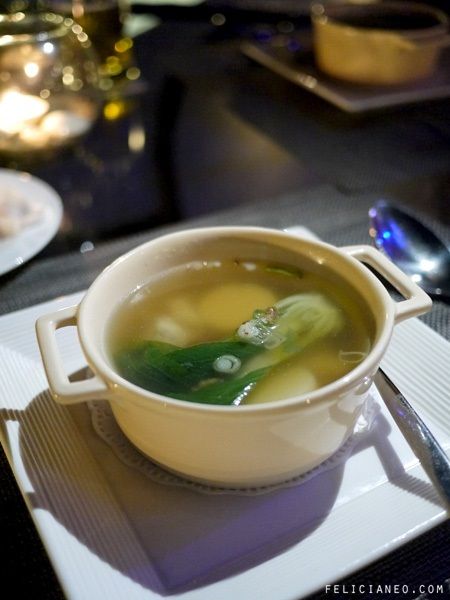 Their soup of day was soooo good!! Mel couldn't stop raving and drank till there wasn't a single drop left.

Ordered Seafood Risotto and a combination grill platter (beef, fish, prawn & lamb) to share!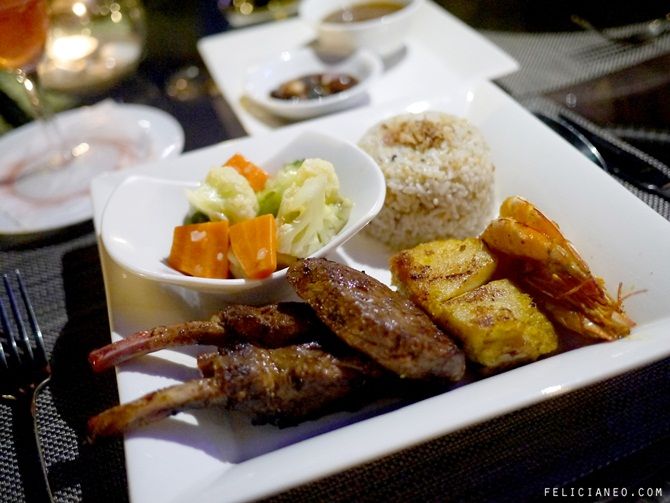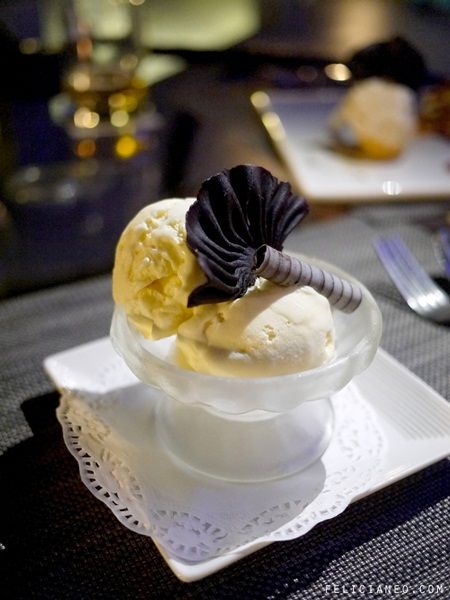 Followed by 2 desserts which were awesome as well!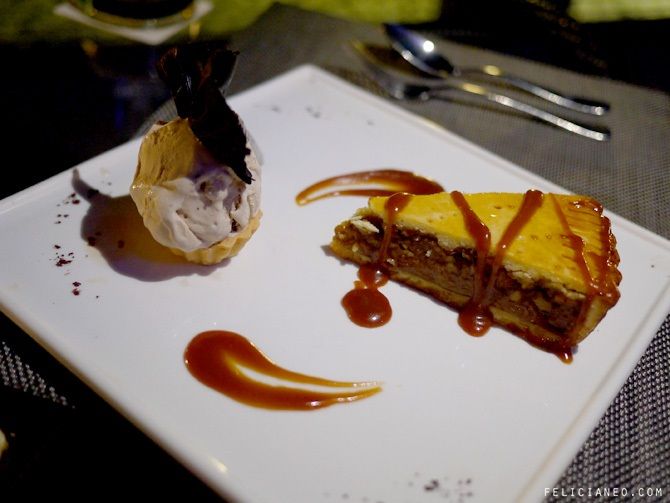 Took a really slow 2hrs dinner cos we were just enjoying the view and ambiance.
Surprisingly, the weather in Bintan is not as humid and hot as in Singapore even though we were under the sun most of the time! I guess the cool breeze really helped too. Will be blogging about my 2nd & 3rd day in another post so stay tune!
If you're planning a trip to Bintan, I'd really recommend staying at Bintan Lagoon Resort! You can check out more about the resort HERE and book your weekend trip now! There's a Weekday Package promotion (2D1N) which is on-going till 30 October where you can save about 30%!
www.bintanlagoonresort.com
Related Posts: