Continuation of my trip to Bintan Lagoon Resort! You can read Part 1 HERE!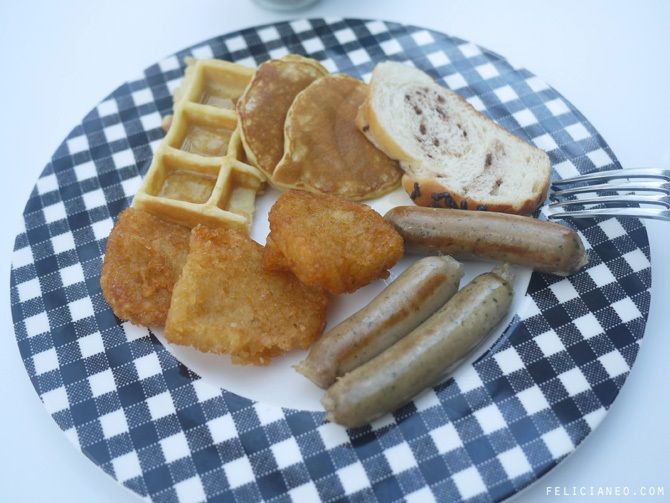 Woke up bright and early for breakfast at Fiesta!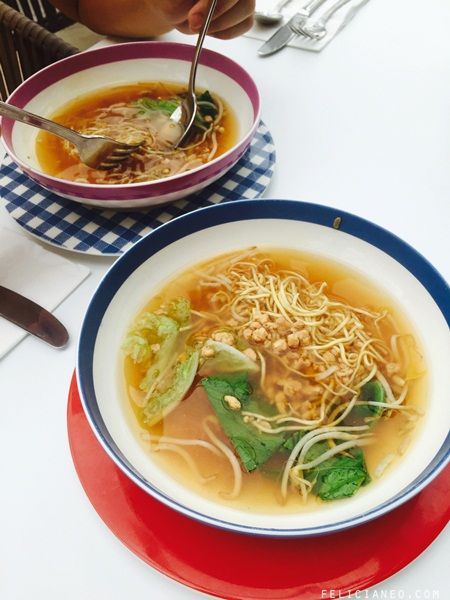 We planned to go for a swim after that but it was raining unfortunately.
In the afternoon, the sun was bright and sunny already so we went to the beach for a stroll before going for our swim.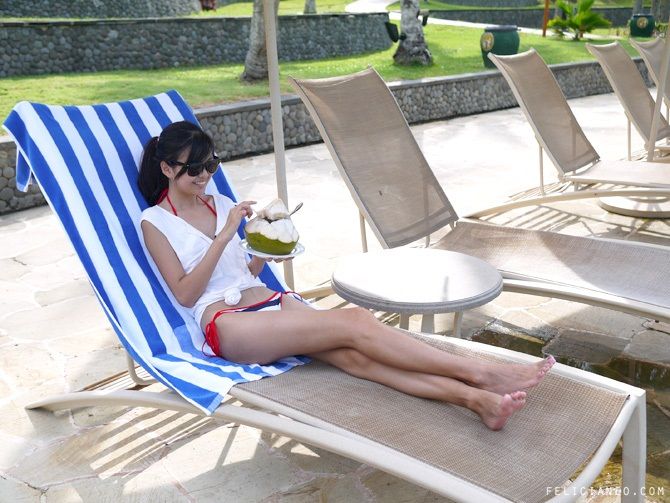 Had some light bites by the pool. It was soo relaxing to just lie there and think of nothing.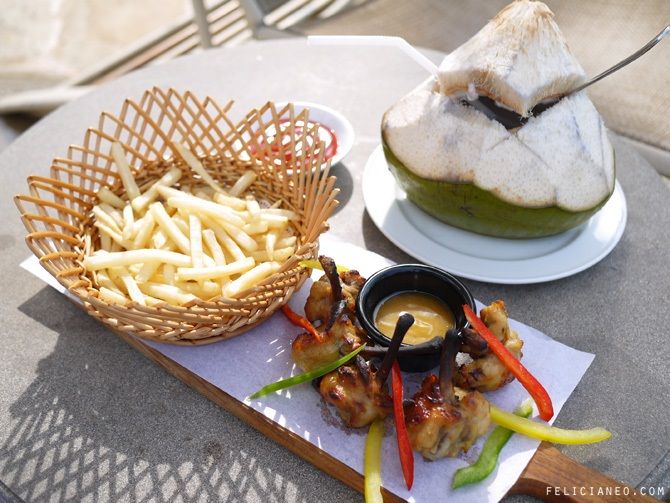 Love the chicken and fries!

Coconut juice to cool ourselves down

Bought this bag during my BKK trip which is so roomy and nice to bring around!
Our first time having such a relaxing trip.. Our previous trips were just jam packed with places to go but this time we decided to just take it slow and just enjoy the serenity of the place, and Bintan is a really good place to do that.

Caught the sunset as well

For dinner, we went to a Japanese restaurant in Bintan Lagoon Resort.
We ordered the Teppanyaki set + Sukiyaki set to share. The waiter warned us that the portion is really big and double checked that we could finish it haha.

Our seafood teppanyaki set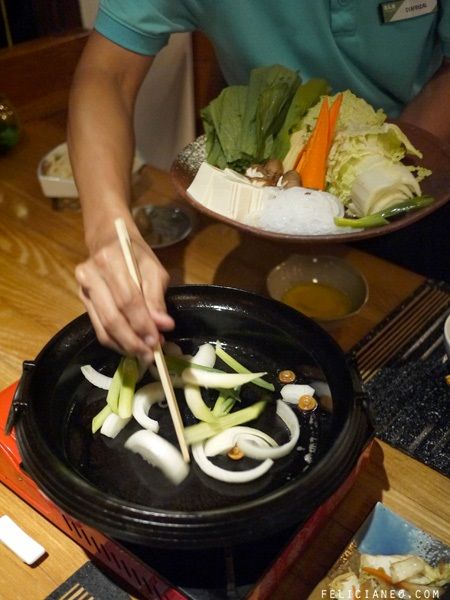 The waiter helping us to put in the vegs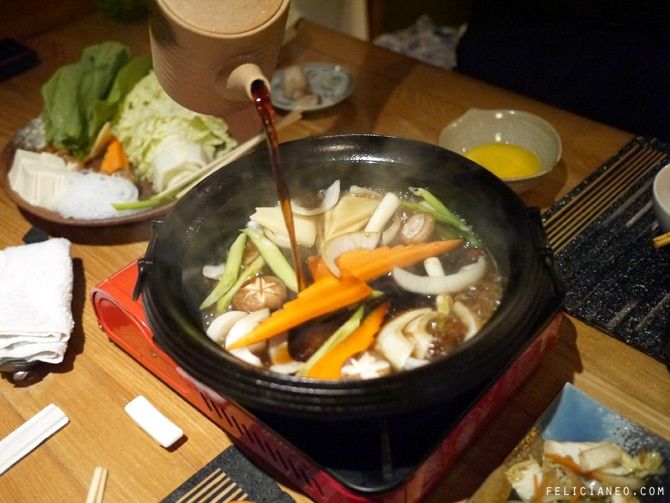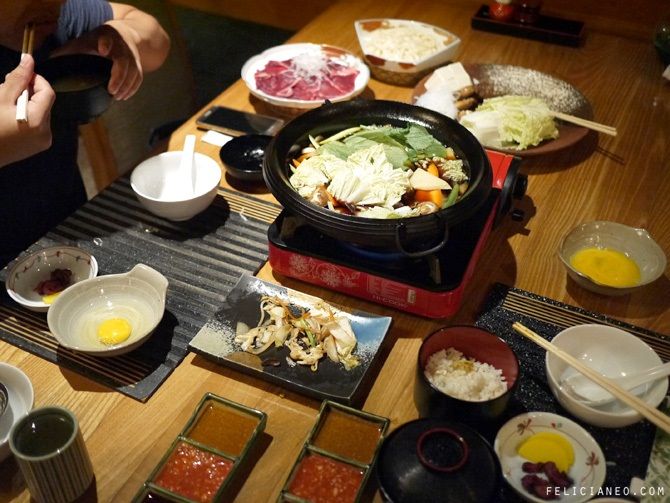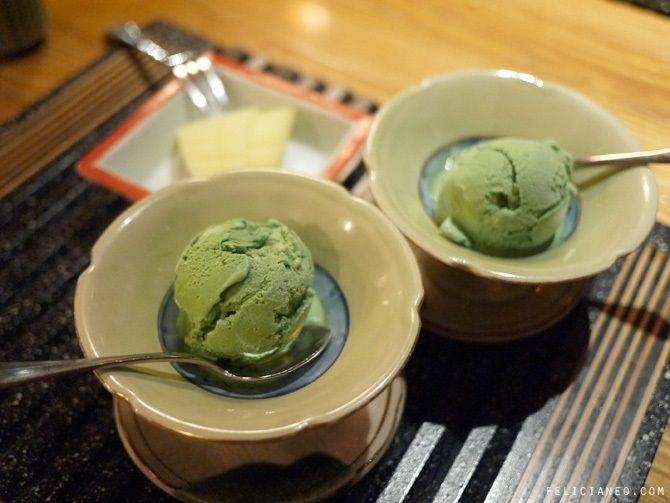 Desserts to end the day, and we managed to finish everything! Haha.
The next day, we decided to explore the resort abit more. There was this part of the resort which we didn't explore the past 2 days and it's really a hidden gem.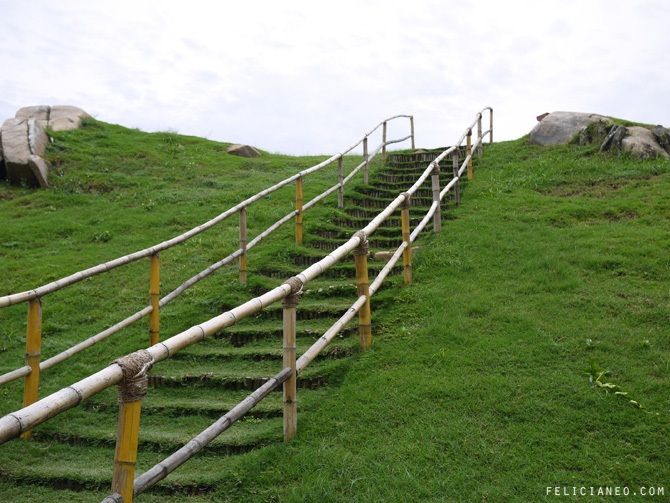 There was these steps to take which according to the BLR staff, couples do come here to take wedding shots because the view up there is really nice.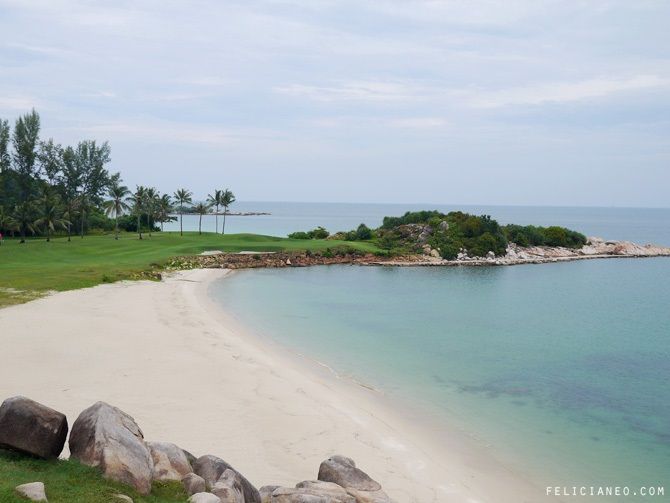 And it really is!!
Could just sit here and stare at the scene the whole day.

Went for some last minute shopping before our ferry! We managed to buy 2 Polo tees each!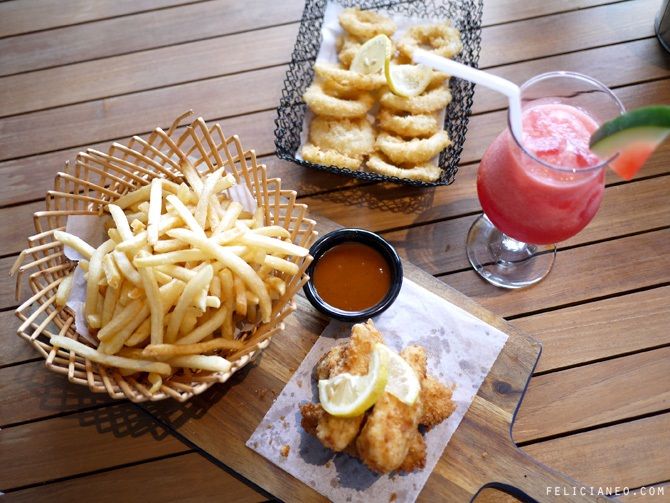 Had a quick snack as well!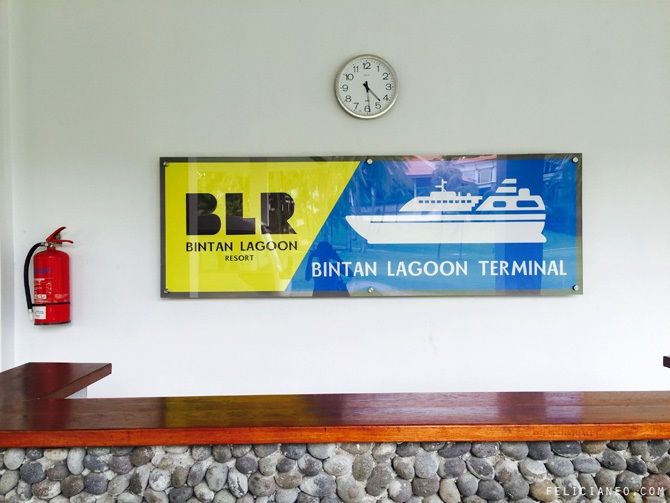 Since BLR has a private ferry service, it was such a smooth and quick journey back home. Our ferry was at about 5pm, and we took the shuttle service from the lobby to the ferry terminal at 4.25pm (and reached in less than 3mins). No need to squeeze with the crowd and queue for so long to board the ferry! Haven't had such a relaxing holiday in a really long time, and it was really fun at the same time with my favourite travel partner!
You can also book your next weekend getaway on Bintan Lagoon Resort's website HERE!
http://www.bintanlagoon.com
Related Posts: